Oranienbaum
(3.7 miles from Wörlitz)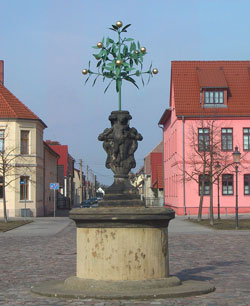 Oranienbaum welcomes its visitors with the only German Baroque ensemle stamped by Dutch influences. It was formed at the end of the 17th century as the widow seat for the wife of Prince Georg II of Anhalt-Dessau, Henriette Catharina of Nassau-Oranien. Even today the name of the town reminds of the House of Orange-Nassau, who gave important economical and cultural impetus to the principality of Anhalt-Dessau. Henriette Catharina was instrumental in the remarkable structural development of the once unimpressive town.

Typical for the city centre are the road network, designed in the shape of a square, and its lines of sight. On the rectangular market place one can find the town's landmark: the orange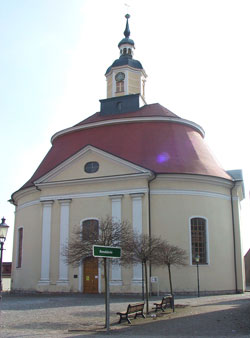 The Baroque church, erected in the early 18th century, is one of the few churches with an elliptical floor plan. The idea of constructing it on the direct line of sight to the castle was not practicable due to the close border to the electoral principality of Saxony.

The three-winged Baroque castle was constructed under the direction of the Dutch builder Cornelis Ryckwaert. The castle, open to the public again since 2003, shows-although not redeveloped for the most part-very valuable accommodation, the hall with "leather wallpaper" or like the Summer Hall in the basement, which is completely decorated with Dutch wall tiles. Other original parts of the building, like the Chinese Room, can also be visited.

From 1793 until 1797 some sections of the Baroque park (around 1700) were remodeled into an English-Chinese Garden by Prince France, a great-grandson of Henriette Catharina. Today this park is considered to be the only preserved garden of its kind in Germany.
City Information Oranienbaum
Schloßstraße 17
06785 Oranienbaum
Phone: +49 3 49 04-2 25 20
Fax: +49 3 49 04-2 25 21
E-mail: Stadtinfo@0ranienbaum.de
Web: www.oranienbaum.de
open:


Jan a. Feb
Thu
10:00 to 15:00
March
Tue and Thu
10:00 to 15:00
April to in the middle
of Octobers
Mon to Sat
10:00 to 15:00
in the middle of
Octobers to 04th Advent
Tue and Thu
10:00 to 15:00
at holidays opened

Führungen für Gruppen nach Voranmeldung. in the baroque church with our Marktfrau, (1 hour) (1 hour) Lock or lock park (1 hour) combined closing and park guidance (1.5 hours)
Historical city centre (1 hour)
Oranienbaum experience guidance, walk with all kinds of anecdotes (1 hour)
Guidance in the baroque church (1 hour)
Palace or Palace garden (1 hour)
combined Palace and Palace garden guidance(1,5 hours)
Oranienbaum Palace
Tel. Phone: +49 3 49 04-2 02 59
opened:
from 01 May bis 30 September 2015
May bis Sept.
Tue bis Su
Holiday
10:00 bis 17:00
Chinese House in the Park
China in the garden Empire - guided tour
May bis Sept., Sat jeweils 11:00, meeting point garden Empire shop


The »FriedWald« (burials in the forest) Garden Kingdom Dessau-Wörlitz in Oranienbaum
an historically significant site
In October 2008 first was "FriedWald" transfer to its regulation in Saxonia-Anhalt. 118 hectares of forest are as cemetery grounds. The interest in the third location in the East Germany is big. It seems as if the people in the region virtually at an alternative form of burial have been waiting for.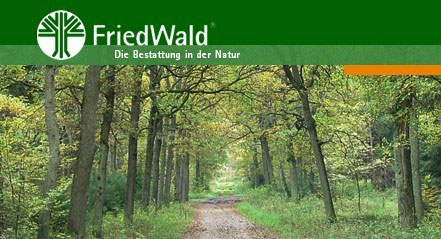 Here you can learn more ...